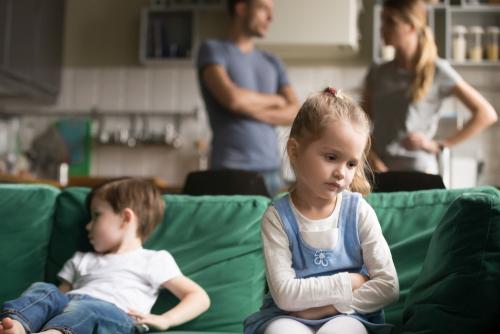 One of the hardest decisions you may have to make in your life is deciding whether or not you should stay in a married relationship that is no longer working for the sake of your children. This type of decision does not come easily and should not be taken lightly. It can take months or even years to finally feel comfortable enough to act on your decision once you have made it.
Many people believe that a divorce is the worst thing that could happen to a family that has children. While a divorce does indeed have negative effects on children, those effects are usually short-term and can be mitigated if a divorce is smooth and minimally stressful. Studies have shown that staying with your spouse when you do not love each other anymore can actually be more detrimental to children than divorce. Here are a few ways in which staying together for the kids can cause more harm than good:
1. An Unhappy Home Can Lead to Low Self-Esteem
Studies have shown that children living in an unhappy household tend to have lower levels of self-esteem. This is because children absorb everything that they experience and can feel the unhappiness between parents. Often, this manifests as feelings of rejection and unworthiness in children, which can follow them into their adult life.
...