9405 Bormet Drive, Suite 7, Mokena, IL 60448
Mokena | 815-727-6144
DuPage County | 630-852-9700 Oak Park | 708-848-3159
Contact Our Firm
NOTE: Fields with a
*
indicate a required field.
How would you prefer to be contacted?
E-Mail
Phone
No Preference
Briefly describe your legal issue.
*
The use of the Internet or this form for communication with the firm or any individual member of the firm does not establish an attorney-client relationship. Confidential or time-sensitive information should not be sent through this form.
I have read and understand the Disclaimer and Privacy Policy.

Melissa S. Fish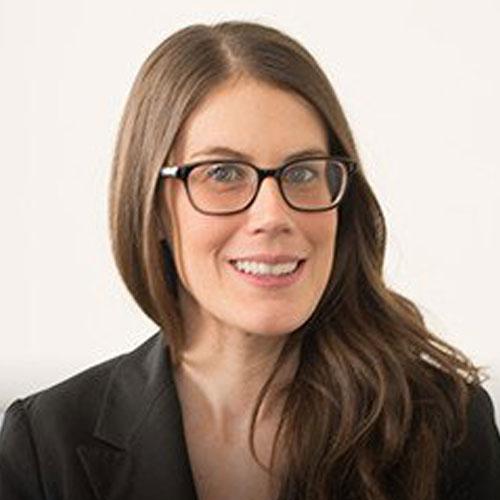 Senior Associate Attorney
Melissa S. Fish earned her Bachelor of Arts degree in English from the University of Illinois Champaign-Urbana in 2006 and in 2007 she started the study of law at John Marshall Law School not at all certain what direction those studies might take her. In her second year of law school, however, Melissa took a Family Law Course as an elective and the uncertainty was over. Melissa aced the class and earned the 2009 Family Law CALI award given to that student who does the best in the class. Melissa, thereafter, pursued her interest by working with the Cook County Office of Public Guardian where she represented and fought for abused and neglected children. She also worked at the Domestic Violence Clinic at 555 W. Harrison where she encountered the type of high conflict situations that persuade many attorneys to pursue other areas of practice. She further honed her courtroom skills by working for the Lake County State's Attorney's Office where, as a 711 licensee, she appeared in Court regularly. In 2010 Melissa graduated from John Marshall Law School.
After starting her family law career with a small family law firm in the northern suburbs, in 2011 Melissa was hired by the Divorce and Family Law Offices of Wakenight & Associates, P.C. in Oak Park. Just as she demonstrated in that first family law class Melissa immediately took to her new position and responsibilities with a flourish. She has excelled in her representation of her divorce and family law clients in and out of the courtroom to quickly establish herself as the top Associate Attorney in the Oak Park Office. She provides her clients with the counsel and communications they require, takes command of the legal issues in the case and presents the Court with the concise exact analysis and evidence that the Court expects from an attorney such as Melissa, who has devoted her career to the practice of divorce and family law.
Practice Areas
Bar Admissions
Education
The John Marshall Law School, May 2010, J.D.
The University of Illinois Champaign/Urbana, 2006, B.A. English
Professional Associations
Illinois State Bar Association
Past Employment
Associate Attorney, The Law Office of Martin Delaney, May-October 2011
711 Law Clerk, Lake County States Attorney, Jan-May 2010
711 Law Clerk, Cook County Public Guardian's Office, 2009
711 Law Clerk, Domestic Violence Legal Clinic, 2009