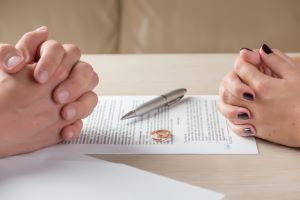 Nobody gets married with the belief that their relationship will end in divorce. Even so, more than 20 percent of marriages end within the first five years of marriage, and nearly 48 percent of marriages end within 20 years. Any divorce is difficult, and the process of dissolving your marriage can be very emotionally taxing, especially if you have been married for a long time. It is not uncommon for couples to be at odds with each other when they divorce, but it does not have to be that way. Though it may seem unlikely, it is in fact possible to have a peaceful and stress-free divorce. Here are a few ways you can complete the divorce process in a healthy and positive manner:
Make an Effort to Cooperate and Communicate
One of the most important things to remember is that communication and cooperation are two of the most crucial components of a peaceful divorce. When you and your spouse are both willing to work together, the stress of the situation is lowered significantly. Even if you are more willing than your spouse to keep the peace and work to reach a positive resolution to your case, you will be in a much better place.
Do Not Obsess About the Effects on Your Children
When parents get a divorce, they often worry about how the divorce will affect their children. While it is true that a divorce will require your children to make changes to their lives, they will probably not be as affected as you might think, and they can even experience positive effects because they will no longer be exposed to arguments or conflicts between parents. Though it is natural for you to be concerned about your children, you should not fret too much. Studies have shown that children of divorce tend to fare better than children whose parents stayed together in a loveless marriage.
...