9405 Bormet Drive, Suite 7, Mokena, IL 60448
Mokena | 815-727-6144
DuPage County | 630-852-9700 Oak Park | 708-848-3159
Contact Our Firm
NOTE: Fields with a
*
indicate a required field.
How would you prefer to be contacted?
E-Mail
Phone
No Preference
Briefly describe your legal issue.
*
The use of the Internet or this form for communication with the firm or any individual member of the firm does not establish an attorney-client relationship. Confidential or time-sensitive information should not be sent through this form.
I have read and understand the Disclaimer and Privacy Policy.

Being Smart About Dealing With Marital Debt During an Illinois Divorce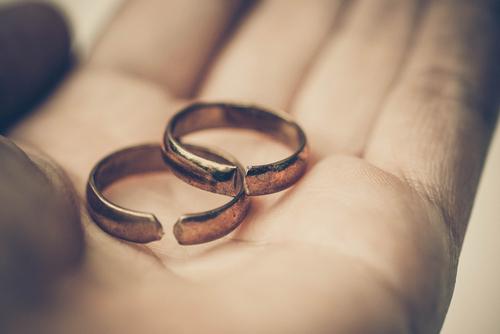 One of the more contentious issues that may arise during your divorce is how you and your spouse will divide your assets. In Illinois, all marital property is divided between divorcing spouses in an equitable manner, which may not always result in an "equal" division. Spouses often go head-to-head to gain ownership over assets such as the marital home, savings accounts, or other valuable belongings.
What you may not realize is that you must also divide your marital debt during the divorce process. Marital debt is any debt that you and your spouse are both legally responsible for. Figuring out what to do with marital debt can be stressful, especially because debt is one of the few things you will not be trying to keep. Here are a few tips on how you can handle debts intelligently during your divorce:
Pay Off Debts Before You File for Divorce
Regardless of what happens during your divorce, you will still be held responsible for any joint debts that were taken out in your name during your marriage -- even if your spouse is ordered to pay off certain debts. Creditors are not required to follow the decisions made in divorce decrees, and they may still hold you liable for any debts in your name. Because of this, it is advised to pay off as much of your debt as possible before you file for divorce. This is the easiest way to protect yourself from being held responsible for debts that your spouse has been ordered to pay.
Division Depends on the Type of Debt
Dividing up your marital debt can be tricky. Typically, the way you divide the debt will depend entirely on the type of debt that it is. With secured debts, such as mortgages or auto loans, there is an actual, physical item that is tied to that debt, and that property can be repossessed if the payments are not made. Unsecured debt is any debt that is not tied to a physical asset, therefore preventing creditors from collecting collateral. Credit card debt is the most common form of unsecured debt.
If you and your spouse have secured joint debt, you will have to refinance the debt in the spouse's name who wants to keep the asset. For example, if one spouse wants to keep the marital home, they will have to apply and qualify for a new mortgage in their name only. With unsecured joint debts, you will have to decide between yourselves who will be responsible for repaying the debt. A judge can help with this by assigning debt to the spouse who is the most financially able to repay the debt.
A Will County Divorce Lawyer Can Help
When it comes to your finances, it is crucial to your future success that you make the correct decisions during your divorce. At Wakenight & Associates, P.C., we can provide you with the representation that you need to come out of your divorce in a good financial situation. Let our skilled Orland Park, IL debt division attorneys help you make the best decisions for your family. Call our office at 815-727-6144 to schedule a free consultation.
Sources:
https://www.thebalance.com/dealing-with-debt-during-divorce-960632
https://www.creditcards.com/credit-card-news/help/dividing-credit-card-debt-divorce-6000.php
https://www.huffpost.com/entry/marital-debt_n_4861960