9405 Bormet Drive, Suite 7, Mokena, IL 60448
Mokena | 815-727-6144
DuPage County | 630-852-9700 Oak Park | 708-848-3159
Contact Our Firm
NOTE: Fields with a
*
indicate a required field.
How would you prefer to be contacted?
E-Mail
Phone
No Preference
Briefly describe your legal issue.
*
The use of the Internet or this form for communication with the firm or any individual member of the firm does not establish an attorney-client relationship. Confidential or time-sensitive information should not be sent through this form.
I have read and understand the Disclaimer and Privacy Policy.

What Is the "Right of First Refusal" in Illinois Parenting Plans?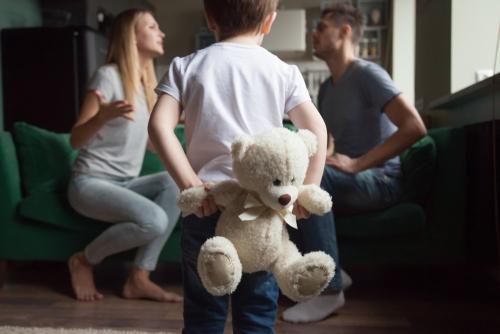 If you are getting a divorce in Illinois, and you have children, you will automatically have more things you will have to do before you can complete the process of legally ending your marriage. When Illinois parents get divorced, they will be required to come up with a parenting plan, which will contain information on how parenting time is allocated between the parents. The parenting plan will also contain other information, such as how decisions will be made about the child's life, how the child will be raised, and protocols to follow if there are ever any changes to the parenting plan. Though it is not required, the right of first refusal is also something that can be included in a parenting plan.
What Is the Right of First Refusal?
The right of first refusal addresses situations in which a parent is unable to care for a child during his or her designated parenting time. In these cases, the parenting plan would require the parent to contact the other parent to ask if he or she could take care of the child before attempting to make arrangements for alternative care. In cases where the parents can cooperate enough to create their own parenting plan, they can choose whether or not to include information about the right of first refusal. If the court must intervene, it can also determine whether or not the right of first refusal is in the child's best interest.
It is widely accepted that a loving relationship with both parents is important for a child's healthy emotional development. In situations in which one parent has a majority of the parenting time, the right of first refusal allows the other parent to have as much parenting time with the child as possible.
Setting Rules for the Right of First Refusal
If the court or a couple decides that the right of first refusal is appropriate, the parenting plan will include the terms that must be followed in these cases. When creating an agreement about the right of first refusal, parents should include:
The length of a parent's unavailability to provide child care that would invoke the right of first refusal

The manner in which a parent must notify the other parent of the need for childcare

How the child will be transported between the parents' homes
A Will County Parenting Plan Lawyer Can Help You Draft a Favorable Agreement
Child-centered matters tend to be some of the most argued issues during a divorce. It can be difficult to come up with a parenting plan that both you and your spouse agree upon, but with help from Wakenight & Associates, P.C., you can be sure that all of your bases are covered. Our skilled New Lenox, IL family law attorneys have more than 95 years of combined experience helping families create a fresh start in life. To schedule a free consultation, call our office today at 815-727-6144.
Sources:
http://www.ilga.gov/legislation/ilcs/ilcs5.asp?ActID=2086&ChapterID=59