9405 Bormet Drive, Suite 7, Mokena, IL 60448
Mokena | 815-727-6144
DuPage County | 630-852-9700 Oak Park | 708-848-3159
Contact Our Firm
NOTE: Fields with a
*
indicate a required field.
How would you prefer to be contacted?
E-Mail
Phone
No Preference
Briefly describe your legal issue.
*
The use of the Internet or this form for communication with the firm or any individual member of the firm does not establish an attorney-client relationship. Confidential or time-sensitive information should not be sent through this form.
I have read and understand the Disclaimer and Privacy Policy.

Determining the Best Interests of Children in Illinois Divorce Cases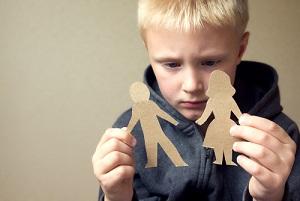 Divorce is stressful, even for the most steadfast of people. When there are children involved in a divorce, things become more complicated. Children tend to process divorce differently than adults because they are still developing mentally and emotionally. If a divorce is not handled properly, children can experience lasting effects, such as depression and low self-esteem.
Illinois courts take a very child-centered approach to divorce proceedings. They put the children's best interests first when making child-related decisions. But what actually are the child's best interests?
Parenting Time and Decision-Making Responsibilities
Two of the biggest issues involving children include how the parents will divide time with their children and which decision-making responsibilities each parent maintains. Illinois understands most parents will put their children's interests before their own, but to ensure this, the court makes certain decisions for parents when they are unable to negotiate divorce agreement provisions on their own. When determining parenting time and the allocation of parental responsibilities (child custody), Illinois courts will consider:
The wishes of each parent;
The wishes of the child, within reason;
The amount of time each parent has spent performing caretaking functions for the child;
The quality of the relationship between the child and each of his or her parents and siblings, if any;
The mental and physical health of the child and parents;
The child's needs;
Whether each parent is willing and able to put the child's needs before their own;
Whether each parent is willing and able to facilitate a relationship between the child and the other parent;
How the child has adjusted to his or her home, community, and school; and
The ability of the parents to cooperate to make decisions for the child.
A Will County Family Law Attorney Can Help
During a divorce, even small issues can quickly become contentious arguments. Child-related issues like parenting time and decision-making responsibilities are often difficult disputes to navigate. Regardless of your situation, a 815-727-6144 to schedule a free consultation. Sources: http://www.ilga.gov/legislation/ilcs/ilcs5.asp?ActID=2086&ChapterID=59">Mokena family lawyer from Wakenight & Associates, P.C. is ready to fight for the divorce agreement that benefits you and your children. We will ensure your rights are protected. Call our office today at 815-727-6144 to schedule a free consultation.
Sources:
http://www.ilga.gov/legislation/ilcs/ilcs5.asp?ActID=2086&ChapterID=59