9405 Bormet Drive, Suite 7, Mokena, IL 60448
Mokena | 815-727-6144
DuPage County | 630-852-9700 Oak Park | 708-848-3159
Contact Our Firm
NOTE: Fields with a
*
indicate a required field.
How would you prefer to be contacted?
E-Mail
Phone
No Preference
Briefly describe your legal issue.
*
The use of the Internet or this form for communication with the firm or any individual member of the firm does not establish an attorney-client relationship. Confidential or time-sensitive information should not be sent through this form.
I have read and understand the Disclaimer and Privacy Policy.

How Do Illinois Courts Address Child Custody and Parental Responsibility?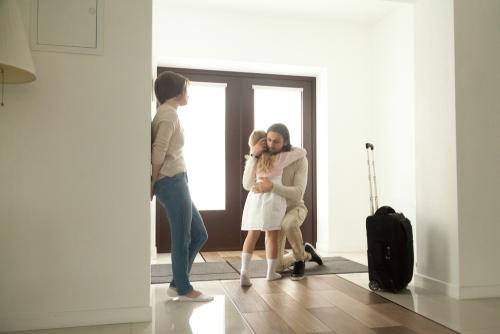 If you are getting divorced, and you have children, there are an entire set of issues that must be addressed that will be unique to this type of case. You and your spouse must decide where the children will live, what kind of parenting time arrangements will work for you, and, arguably most importantly, how decisions concerning the children will be made. Illinois courts urge you and your spouse to reach an agreement about these issues on your own, but that is not always possible. If you and your spouse are not able to come to an agreement, the court will step in, and a judge will make these decisions for you.
Types of Significant Decisions
What used to be known as "child custody" is now called "allocation of parental responsibilities" in Illinois. In general, significant decision-making responsibilities include any decisions that must be made about the child's life. The judge can allocate the right to make each of these decisions to one or both of the parents. Decision-making responsibilities that will be allocated include:
Education: The right for the parent(s) to choose where the child attends school and whether or not they will receive private tutoring or outside learning.

Health: The right to make any and all decisions pertaining to the child's medical, dental, and psychological health, including the treatments that may be needed.

Religion: The right to choose whether or not the child is raised within a specific religion, where they will go to church, and what types of religious training or education they will receive.

Extracurricular activities: The right to make decisions about any clubs, lessons, sports, or other activities the child may be involved in.
Best Interests of the Child
If a judge has to step in to allocate decision-making responsibilities, he or she will do so according to the child's best interests. When it comes to allocating decision-making responsibilities, the child's best interests will be determined by examining relevant factors such as:
The wishes of the child, based on the child's age and maturity level.

How well the child has adjusted to his or her home, community, and school.

The mental and physical health of both parents and the child.

The ability and willingness of the parents to cooperate, or the lack thereof that would prohibit them from working together.

The level of involvement each parent has had in past decision making.

Any prior agreement or course of conduct between the parents regarding decision-making responsibilities for the child.

The wishes of each parent.

The child's needs.

The distance between the parents' residences.

Whether or not a restriction on decision-making is appropriate.

The ability of each parent to facilitate a close and loving relationship between the child and the other parent.

The threat of physical violence to the child perpetrated by either parent.
A Will County Divorce Lawyer Can Help You Allocate Decision-Making Responsibilities
Divorce can bring out the worst in people, especially if you and your spouse are splitting under less-than-amicable terms. Even though it may not be intentional, your child's best interests may get lost in the shuffle. At Wakenight & Associates, P.C., we can help you and your spouse make sure your child is at the top of your list of concerns. Our skilled Orland Park, IL child custody attorneys will be by your side the entire time and will make sure your decision-making rights and responsibilities are protected. Call our office today at 815-727-6144 to schedule a free consultation.
Sources:
http://www.ilga.gov/legislation/ilcs/ilcs4.asp?DocName=075000050HPt%2E+VI&ActID=2086&ChapterID=59&SeqStart=8350000&SeqEnd=10200000