9405 Bormet Drive, Suite 7, Mokena, IL 60448
Mokena | 815-727-6144
DuPage County | 630-852-9700 Oak Park | 708-848-3159
Contact Our Firm
NOTE: Fields with a
*
indicate a required field.
How would you prefer to be contacted?
E-Mail
Phone
No Preference
Briefly describe your legal issue.
*
The use of the Internet or this form for communication with the firm or any individual member of the firm does not establish an attorney-client relationship. Confidential or time-sensitive information should not be sent through this form.
I have read and understand the Disclaimer and Privacy Policy.

How Is Property Divided in an Illinois Divorce?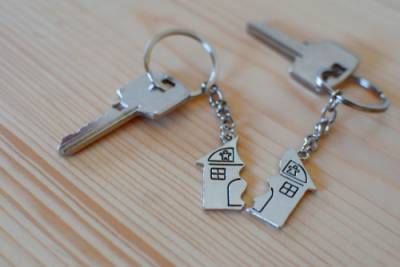 For many people, getting a divorce is the hardest and most stressful thing they will do in their life. Divorce involves legally separating yourself from the person you have been with for years. Not only do you have to deal with the legality of a divorce, but you also have to deal with the emotional ramifications. When it comes to property division during a divorce, both the legal and emotional aspects are involved. Much of the property that is divided in a divorce has both sentimental and monetary value, which is why property division can be so contentious. If you are getting a divorce, it is important that you understand Illinois law affects the way property is divided.
Marital or Non-Marital Property?
Before any property division can occur, you must first know what property is actually subject to being divided. In Illinois, all marital property is subject to division, whereas non-marital property is not. Marital property includes any and all property or debts that were acquired by either spouse after they were married and before they separated. A few exceptions to this rule exist, and depending on the circumstances, some assets may be considered to be non-marital property. Examples of non-marital property include:
Anything acquired by gift, legacy, or descent, as well as property that was acquired in exchange for this type of property;
Anything that was acquired in exchange for property that was acquired prior to the marriage;
Property acquired by either spouse after they were legally separated; and
Property that is specifically excluded from the marital estate, as stated by a valid prenuptial or postnuptial agreement.
Factors Used for Consideration
It is always better to come to an agreement about property division with your spouse rather than relying on someone else to do it. In some cases, settling this issue fairly without legal intervention is impossible. If a judge has to make decisions on how the marital property will be divided, he or she will look at a variety of factors, including:
The role each spouse had in acquiring and/or increasing the value of the property;
The value of the property assigned to each spouse;
The relevant economic circumstances of each spouse;
How long the couple was married;
Any obligations either spouse may have from a prior marriage;
The age, health, and occupation of each spouse, as well as their amounts and sources of income and their employability;
The needs of each spouse; and
The tax implications of the property division.
A Mokena Divorce Attorney Can Be Helpful When Dividing Property
You have enough things on your mind when you are going through a divorce -- worrying about receiving your fair share of the marital estate should not have to be one of them. At Wakenight & Associates, P.C., we have more than 95 years of combined experience helping clients and their families navigate divorce. Our skilled Will County divorce lawyers will provide you with trusted legal advice and make sure you receive a fair portion of your marital property. To schedule a free consultation, call our office today at 815-727-6144.
Sources:
http://www.ilga.gov/legislation/ilcs/ilcs4.asp?DocName=075000050HPt%2E+V&ActID=2086&ChapterID=59&SeqStart=6100000&SeqEnd=8350000