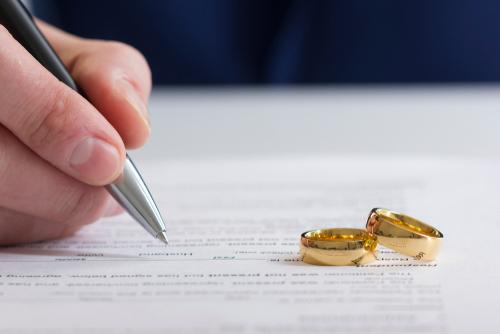 Some things we just know to be true, like the fact that the sky is blue or the grass is green. Another universal truth is that divorce is going to be stressful, no matter which way you look at it. In fact, some have said that divorce is the most stressful life event a person can go through, right after the death of a loved one. While we all understand that this situation is going to be difficult, it does not have to be excruciatingly so. There are things you can do to make the divorce easier on you and give you a little bit of peace during this hectic time. If you are feeling stressed out about your divorce, try following these simple tips:
Do Not Fight Your Feelings
One of the most important things you should remember is that everything you are feeling is normal. You may be feeling sad, depressed, angry, bitter, or even hostile, but it is important that you allow yourself to feel these things. Emotionally healing after a divorce is a process, and going through your emotions is part of that process.
Take Care of Yourself
Though you may not feel like it, making sure you are taking care of yourself physically is just as important as taking care of yourself mentally. You should make sure you are eating healthy foods, exercising, drinking plenty of water, and getting enough sleep. When you feel good physically, this also helps you feel good mentally.
...