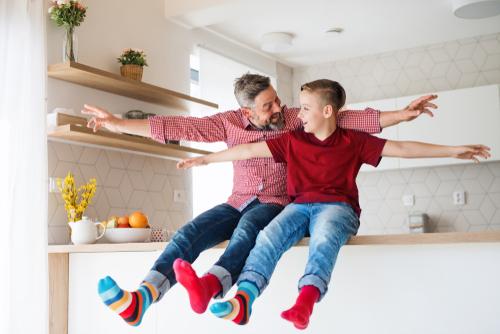 If you are the father of a child, you may worry about what your parental rights are under Illinois law. Unmarried or divorcing fathers are often especially concerned about their parental rights and responsibilities. Although mothers often have the majority of parental responsibility and parenting time, fathers have just as many rights under Illinois law as mothers do. The law treats mothers and fathers equally, but fathers may have unique family law concerns related to paternity and other matters.
The Right to Establish Paternity
When a woman gives birth to a child, she automatically becomes the child's legal mother. The same is not always true for a child's father. Unmarried fathers may need to formally establish paternity in order to become their baby's legal parent. There are three ways to establish paternity in Illinois. First, both parents may sign a Voluntary Acknowledgement of Paternity (VAP) at the hospital where the baby was born or at a later date. Paternity can also be established through a court order or through a hearing with the Department of Healthcare and Family Services. Establishing paternity is the first step in gaining the parental rights afforded to fathers under the law. However, you will still need to file a separate petition for the allocation of parental responsibility and parenting time with the court after establishing paternity. You will also be subject to Illinois law regarding child support.
...