9405 Bormet Drive, Suite 7, Mokena, IL 60448
Mokena | 815-727-6144
DuPage County | 630-852-9700 Oak Park | 708-848-3159
Contact Our Firm
NOTE: Fields with a
*
indicate a required field.
How would you prefer to be contacted?
E-Mail
Phone
No Preference
Briefly describe your legal issue.
*
The use of the Internet or this form for communication with the firm or any individual member of the firm does not establish an attorney-client relationship. Confidential or time-sensitive information should not be sent through this form.
I have read and understand the Disclaimer and Privacy Policy.

What Is the Purpose of a Home Study in an Illinois Adoption?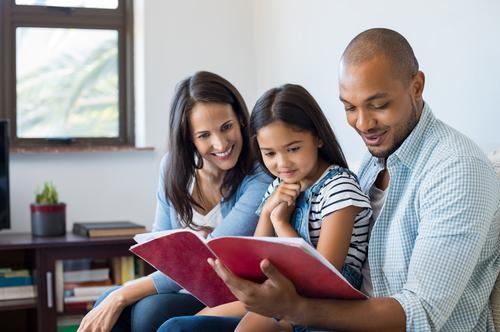 For many people, adoption is a very rewarding and fulfilling way to expand their family. If you are considering adoption, there are certain processes that you must go through and qualifications that you must meet before you are permitted to adopt a child. In the state of Illinois, a home study is an important piece of the adoption puzzle. No matter which way you choose to adopt -- whether through a private agency or individual or through the Illinois Department of Children and Family Services -- you will have to complete a home study as a part of the requirements to adopt.
Why Are Home Studies Used?
Many people believe that a home study is simply a home visit to talk to you and the other family members in your home. While this included in an adoption home study, it is just a small piece of the bigger process. Home studies are intended to allow social workers to evaluate families and determine whether they have not only the financial resources to adopt a child, but also the emotional ability to accept a child into their family.
Background Checks
Background checks are a requirement for all adults over the age of 18 who reside in the household where the child will be living. The background check must be passed by all members in order for the family to be eligible to adopt. Children who are between the ages of 13 and 17 must consent to a search in the child abuse and neglect registry and the child sex offender registry.
Interviewing the Family
Interviews will likely last throughout the home study process. The social worker's goal is to get to know your family so that he or she can make a placement that has a good probability of succeeding. The social worker will want to talk to you, your spouse, your children (if you have any), and any other people living in the household. These interviews will function more like conversations and will be on a variety of topics, such as the relationships between members of the family, your daily life and routines, your education and career, and your experiences with children.
Conducting a Home Visit
The home visit is typically what most people think of when they think of a home study. During the home study process, the social worker will visit your home multiple times with the intention of determining whether or not your home is a suitable and safe place to raise a child. The social worker will visit all areas of the home, but they will be especially interested in seeing where the child will sleep, the basement, and/or the backyard. During these visits, the social worker will look for any blatantly unsafe conditions or state foster home violations, such as smoke detectors that do not work or a swimming pool that has no safety features.
Adoption Training
One of the final pieces of the home study process is the educational process. Adoption training is meant to educate you and your family about the adoption process and help you prepare for your new family member. At least six hours of agency-approved training is required for domestic adoptions, while international adoptions require at least 10 hours of training, with four of those hours taking place in person.
Do You Have Questions About the Home Study Process? An Orland Park, IL Adoption Attorney Can Help
The adoption process can be long, complex, and wrought with emotions, but it is very rewarding at the end. If you have questions about Illinois home studies or the adoption process in general, you should consult with a Will County adoption lawyer. At Wakenight & Associates, P.C., we have more than 95 years of experience helping families come together through adoption. Schedule a free consultation with one of our attorneys today by calling our office at 815-727-6144.
Sources:
https://www.childwelfare.gov/pubPDFs/f_homstu.pdf
https://www2.illinois.gov/dcfs/aboutus/notices/Documents/Policy_Guide_2017.04.pdf